Since 1924, the Spelman College Glee Club has maintained a reputation for choral excellence, performing a repertoire that includes selections from world cultures, commissioned works, sacred and secular choral literature Negro spirituals, and music by African American composers, with a particular focus on harmonies that complement women's voices. It was truly a blessing to experience the fabulous Spelman Glee Club right here in Houston, TX.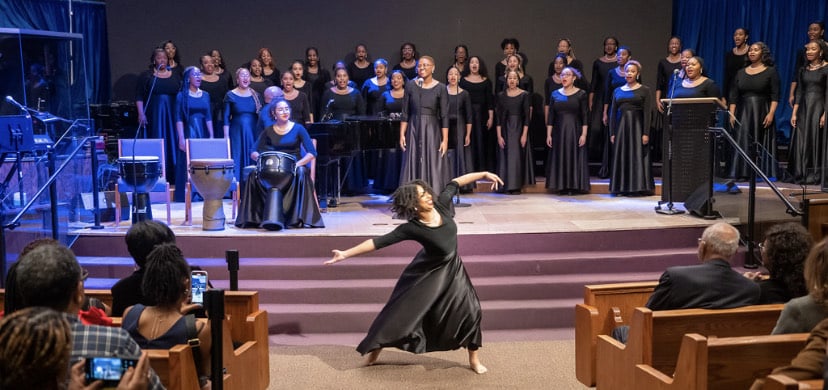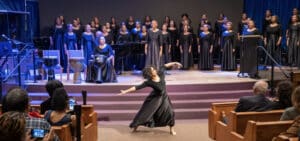 Thanks to the generous sponsorship of Houston City Controller Candidate Chris Hollins and his wife, Morgan Hollins, Mr. James Davis of Gulfgate Dodge Jeep Ram, Trez Bistro and Wine Bar, Wheeler Avenue Baptist Church, along with the Sisters of 1881 HBCU Blue Legacy. In addition, a special thanks to Councilmember Edward Pollard, students and senior citizens were able to attend the HBCU Choral Explosion for free with an ID. The Spelman College Glee Club made Houston one of the six cities on their 2023 Tour, ready to amaze and inspire. Their tour started in Baton Rouge and went on to Lafayette, Houston, Dallas, Kansas City, Chicago, and back home to Atlanta. Every city raved about their incredible vocals, beautiful showmanship, and superb talent.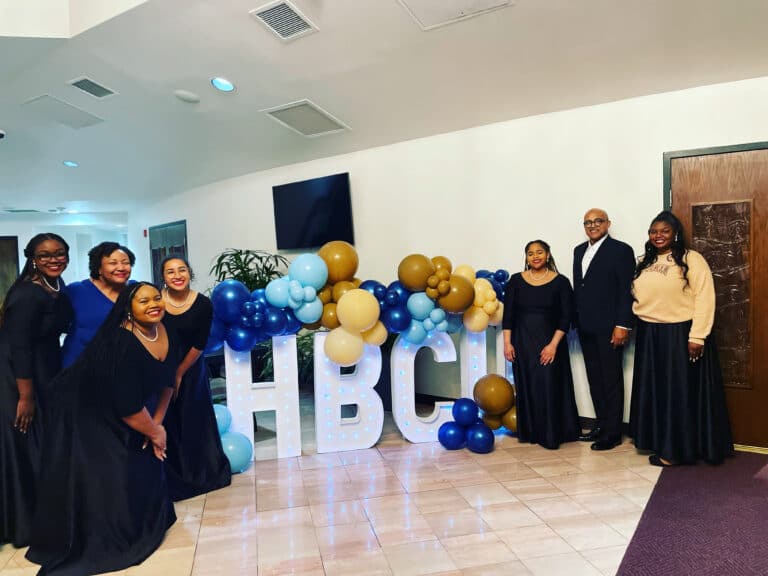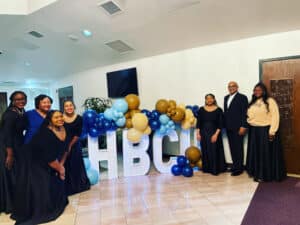 Dr. Kevin Johnson, Associate Professor of Music, is the current Spelman Glee Club director. Under his direction, they have traveled throughout the United States, performing for various audiences in churches, high schools, colleges, and universities. From Faneuil Hall in Boston, the Brooklyn Academy of Music, Avery Fisher Hall at Lincoln Center in New York City, the National Museum of American History in Washington, D.C., and now at Wheeler Avenue Baptist Church in Houston, Texas for the HBCU Choral Explosion, the Spelman College Glee Club never disappoints.
Internationally, the Glee Club has traveled to Canada, Brazil, Italy, and most recently, Portugal for the 2019 Terras Sem Sombra Festival. Performance highlights include a 2016 White House concert for President Obama and a March 2017 performance at the historic, Mother Emanuel AME Church in Charleston, South Carolina. These young ladies are well-trained and ready to share their talents with the world. Whether they continue a career in the arts or become doctors or lawyers, their Spelman Glee Club experience is one they will treasure for a lifetime. You can experience their beautiful voices on Afram TV at www.aframnews.com.