African Dancers, African Clothes, African food, and plenty of African Culture was the theme of the 44th Annual Pan-African Cultural Festival. There were fun activities for every age. The kids enjoyed bounce house, face painting, lawn scrabble, and other activities. We also enjoyed yoga, raffles, African dance lessons, drum circle, and panel discussions. One of the best parts of the festival was the amazing vendors like KaZee Essentials, Delali Artwork, Kassi Kreations, Art by Amber, Kyniti's Exquisite Trap, Comrade Sisters, and more. This awesome festival is funded in part by the City of Houston through the Houston Arts Alliance.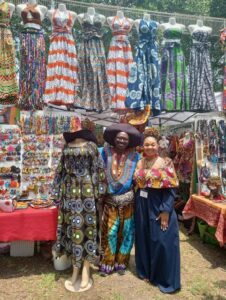 We also can't forget the amazing entertainment Idiginis, Peyton, Nicotine, KoumanKe'le', Lord Gabe, Fun Size Candy Kids, Jeremy King, Diamante, Capoeira, and more. The sounds were beautifully provided by All Real Radio. As usual, Shape Community Center's team did an amazing job blessing our community with an awesome opportunity to fellowship, celebrate our culture, and pay tribute to our ancestors. If you want to find out about the next opportunity to attend a Shape Community Center event, go to www.shape.org for more details.
It is always important to know the history of the community events that become the heartbeat of our culture. On May 24, 1963, during the formation of the Organization of African Unity summit, where 32 African Heads of State were in attendance, Kwame Nkrumah stated, "We all want a united Africa, united not only in our concept of what unity connotes, but united in our common desire to move forward together in dealing with all the problems that can best be solved only on a continental basis."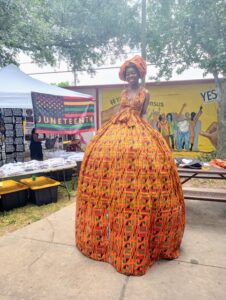 With this goal in mind, Africa Liberation Day is celebrated by various countries on the African continent, Europe, the Caribbean, Asia, and the United States, annually on May 25th. It is a reflection upon our history, it honors our ancestors, and celebrates our victories of moving towards a liberated Africa from slavery, colonialism, neo-colonialism, and imperialism.
Initially declared "Africa Freedom Day" on April 15, 1958, after Kwame Nkrumah held the First Conference of Independent States in Accra, Ghana, it was moved to May 25th, 1965, by Emperor Haile Selassie, utilizing the day the historic Charter of the Organization of African Unity as Africa Liberation Day. Today, this commemoration of freedom from foreign control and unity for all of Africa's people is still going strong as there is much more work to be done for the liberation of our people throughout the world. So, make sure you mark your calendars to join next year's 45th Annual Pan-African Cultural Festival and move our culture forward.