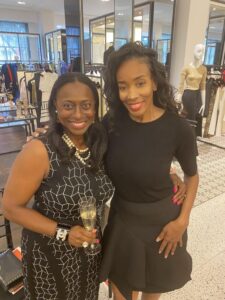 Houston's Young Women's Christian Association (YWCA) leadership is working hard to engage the community to raise funds to maintain and improve its programming. So, partnering with Tootsie was a perfect way to inspire prominent women in the Houston community to give to this worthy cause. The YWCA's goal is to raise over 10 million dollars to build a new facility to serve the Houston community and to create a safe space for the women and children of Houston.
YWCA Houston is dedicated to eliminating racism, empowering women, and promoting peace, justice, freedom, and dignity for all. They aim to help women and girls educate, empower, advance, lead, serve, and thrive. YWCA's vision is to help women and girls thrive without barriers and change their community.
YWCA Houston is signing up children in grades 5th – 11th for their free Youth STEM Summer Camp. The camp will be held at the Emancipation Park Cultural Center from July 11 to August 11 on Tuesdays and Thursdays from 10 a.m. to 12 p.m. All camp instructors are engineers from Linde. Projects include model rockets, Bluetooth speakers, computer hardware, coding basics, electrical circuits, motors, clean energy, and more! Space is limited so sign up soon.
For more information about YWCA Houston programs and services for the community or to donate to this worthy cause, go to www.ywcahouston.org.