A lover of the arts and an educator of 11 years, Krystal Willis has made her mark with dance through her dance company the Drew Academy Badgers. The dance company does a lot to engage with the community through performances, mentoring Houston Academy, participating in events held by Carver High School, and so much more.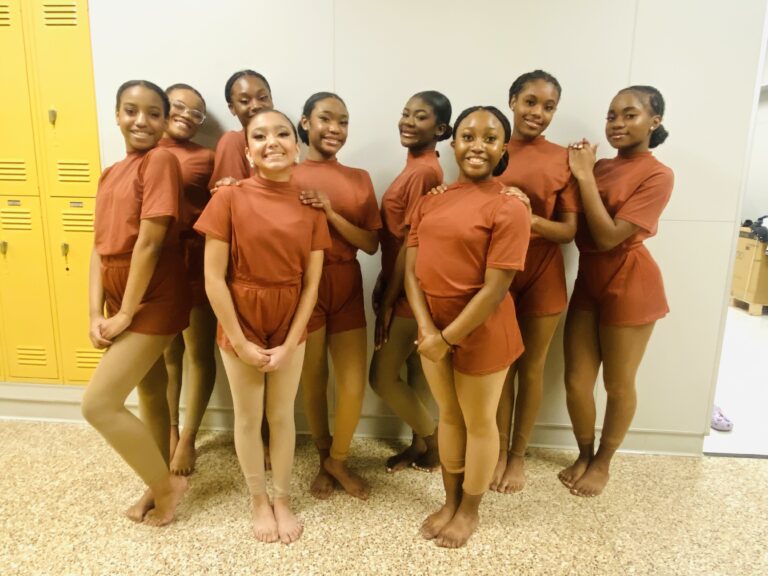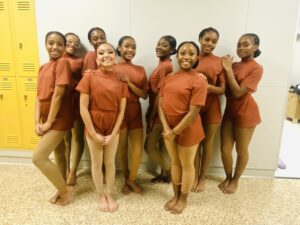 A recent Teacher of the Year recipient, Willis has worked hard to encourage, inspire, and challenge her dance students to always do their best. Willis was honored to be Teacher of the Year and expressed, "It was a really good experience especially going to the breakfast to be recognized by my faculty. A lot of them have seen me grow up in my teaching career, from my first year of teaching to where I am now. It's been a whirlwind, and I'm appreciative of them for recognizing me and the things I have done at Drew."
Dancing wasn't something Willis had always done since her youth. In high school, Willis was on the yearbook staff where she was able to write and create. She attended Saturdays at Sam where she would spend time with the journalism department. During her time there, she realized that this was not her passion and went to find the dance department. "It stuck ever since," she said. "I just took my natural ability and applied myself, became focused, and just knew that." Her parents were both educators, so teaching and dance just came natural to her, and it has allowed her to do the things she loves, "to teach and create."
As a teacher, Willis tries to expose her students to real world opportunities that can come from dance. For example, the dance team was able to perform at the Houston Rockets game where they were able to showcase their talents in front of many people. It is through opportunities like this which is how she tries to let her students know that anything can happen. "I try to instill in them that anything is possible and just to work hard," she said.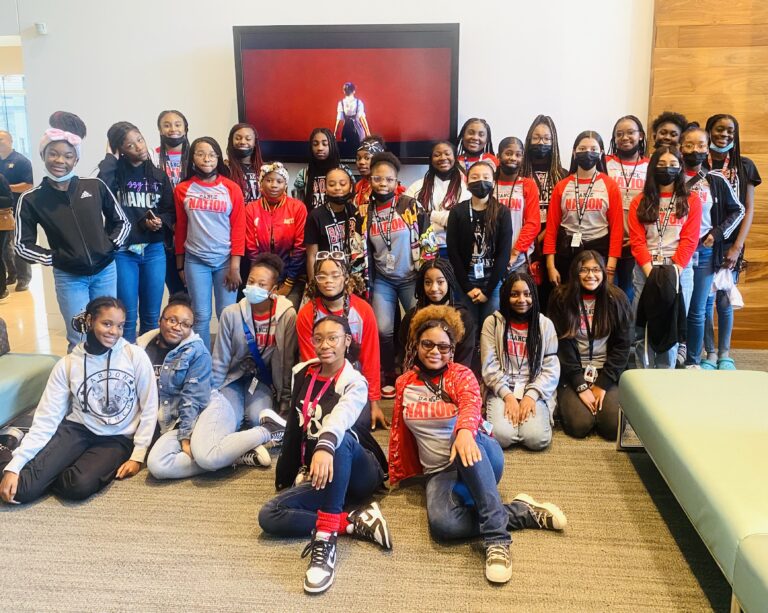 In addition, she also wants to make sure her students are confident in everything they do. "…Believing in yourself and not being intimidated…are some of the things that are lacking in the youth today." Willis also stresses to her students that whatever they do, they must put in the work. She also wants them to leave Drew prepared with the tools and resources needed for them to be successful in their next chapter. Whether they want to continue dancing or do something else, she wants them to take what they've learned and apply it to what they love. You can learn a lot from dance because "dance is universal." If anything, she made it known that "you just learn how to be a better person."
For those students who may not be sure about dance or afraid to make dance a career, Willis' advice is to give it a try. "You never know what can come out of it unless you try. Dance has really evolved. You can make a career out of dance and become a teacher, have a studio, be a mentor, a choreographer, judges, be a professor at a community college or university, or even go to Broadway." She concluded with, "Never let anyone tell you that you can't. Go with what's inside of your heart because you never know who you may touch."