Knowing who can make, execute, and interpret the law is very important for young black women in America. Introducing the 2022 Debutantes to leaders on every level of government was a priceless gift that will enrich their understanding of how Law and Order works. The Art of Governing: Breakfast with Brilliance Honoring Brooke Thompson was an excellent way to introduce these accomplished Debutantes to several city, state, and federal elected officials.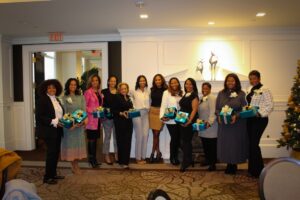 Every person of color and marginalized demographic should be exposed to this opportunity.  This exceptional program which promotes understanding how government affects your everyday life is crucial to maximizing the benefits and avoiding challenges that can arise. During the Art of Governing program, each level of government was explained, and the roles and responsibilities of each official were outlined. The young ladies were exposed to the political processes of developing and passing policies and laws. Local, state, and federal leaders explained how policy is developed and how bills become law.
The Shape Community Center, Boys and Girls Club of America, or all High School Senior classes would greatly benefit from this invaluable information, exposure, and insight.  This is how leaders are inspired, energized, and motivated to seek more knowledge and explore careers in government.  This is a blueprint for developing and nurturing young leaders. During the Art of Governing program, the elected officials also explained how to vet a candidate's platform to see how a vote for them would directly impact their lives. The young ladies also heard about how to become a candidate and how to campaign. They were also allowed to engage in a question-and-answer discussion.  At the end of the program, they were presented with certificates from each of the offices.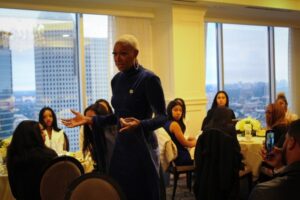 Some people might think replicating this priceless program is not possible on a large scale or that this is an opportunity only afforded to people of means and connections with the right government officials but elected officials would welcome the opportunity to educate and engage with their constituents.  Elected officials were put in their leadership positions because they earned your confidence and vote to have the right to serve on the city, state, or federal government level. Requesting them to educate and engage with our leaders of tomorrow is a privilege that they would gladly welcome. We should challenge every high school government teacher, Community Center Director, and Non-Profit Leadership development organization to take on the challenge of replicating this blueprint and mobilize our government resources to give our youth this invaluable experience.  It could save their lives, inspire their career path, or simply make them engaged and productive citizens of the United States of America.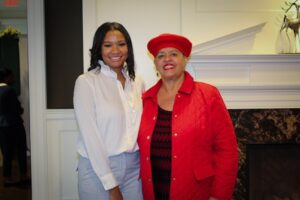 A special thank you to the Houston City Council Member of District D, Dr. Carolyn Evans-Shabazz, Texas State Representative House District 147; Jolanda Jones, Texas State Representative House District 27; Ronald Reynolds, Houston Council Member of District F, Edward Pollard's Chief of Staff, Paul Young, and Texas State Representative House District 141 Senfronia Thompson's Communications Director, Marina Coryat, and Texas Congresswoman Shelia Jackson Lee's Chief Deputy District Director/Senior Adviser  Eric Goodwine for taking the time to share valuable information and be of service to our future leaders. Congratulations to Brooke's Aunties on an excellent job hosting this invaluable program.