Ryan Norman, a talented rising senior at Paetow High School in Katy ISD was selected as the gold medal winner for the local ACT-SO Competition in the Music Instrumental Contemporary category for the NAACP Missouri City & Vicinity Branch in April 2023. He will advance to compete in the National ACT-SO Competition in Boston, Massachusetts in July 2023 during the 114th NAACP National Convention.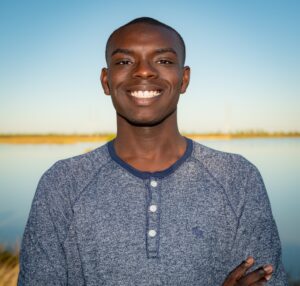 ACT-SO (Afro-Academic, Cultural, Technological, and Scientific Olympics) also known as the "Olympics of the Mind" is a national enrichment program under the administrative aegis of the NAACP. It was an idea conceptualized by Vernon Jarrett in 1976. The 1st National ACT-SO Competition was held in 1978 as an opportunity for students of color to showcase their academic and artistic abilities in up to 33 different categories. These real-life potential career paths allow students to compete in areas such as STEM, Humanities, Performing Arts, Visual Arts, and Culinary. Each spring, the local ACT-SO branch holds a local competition.
Students compete to earn gold, silver, or bronze medals. Students earning a gold medal at the local level advance to the National ACT-SO Competition to represent their local branch. Ryan's exceptional musical abilities have allowed him to perform in various competitions with his high school band and earned him well-deserved recognition. His instrument of choice, the marimba, has African and Latino origins. Marimbists use 2-4 mallets to strike wooden plates creating a melodic sound.
Through countless hours of practice and dedicated commitment, Ryan has honed his skills to captivate audiences with his unique talent and inviting performance. Ryan expressed his gratitude for the opportunity, saying, "I am honored to be chosen as a final gold medal winner in the ACT-SO competition. This recognition motivates me to continue pushing the boundaries of my musical abilities. I am grateful to the NAACP Missouri City and Vicinity Branch for their support and to Paetow High School for fostering an environment that encourages creativity and excellence." The 2024 ACT-SO season will begin recruiting students in October 2023. If you would like to learn more about ACT-SO, please email actso@naacpmissouricityvicinity.org or contact the ACT-SO Chair, Sharmia Jones.