Extraordinary HBCU Talent, outstanding HBCU Leaders, and an engaging audience are the ingredients for an amazingly successful show. It perfectly describes the HBCU Choral Explosion featuring the Spelman College Glee Club with dynamic HBCU Alumni talent. Every HBCU artist that graced us with their presence on stage was incredible. Every vocalist had beautiful strong vocals that were distinctly their own.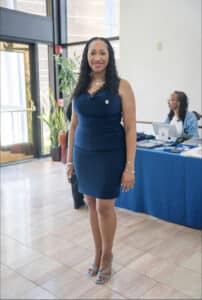 1881 HBCU Blue Legacy should be proud of the awesome success of their first fundraiser. Their goal is to raise funds to distribute scholarships to the Houston area HBCU Scholars. The HBCU Choral Explosion truly celebrated the phenomenal talent that is developed, nurtured, and loved in the HBCU environment. HBCU's truly make a difference in our Black communities.
The 1881 HBCU Blue Legacy Award Honorees were exceptional public servants who pride themselves in supporting, nurturing, and celebrating the vivacious spirit of the HBCU Experience. Mrs. Jackie Bostic, the great-granddaughter of Rev. Jack Yates, who set the standard of Black Excellence in Houston, was presented the 1881 HBCU Blue Legacy Pioneer Award. Marium Echo paid tribute to Mrs. Bostic by serenading her with the classic hit Summertime and Happy Face. The Acts of Service Award was presented by Mayor Pro Tem and Council-member Martha Cautex Tatum of District K to her colleague Council-member Dr. Carolyn Evans-Shabazz of District D. Lea Rutherford paid tribute to Council-member Evans-Shabazz with her rendition of The Greatest Love of All. The Acts of Mentorship Award was presented to an incredible couple, Mr. Ernest and Mrs. Floretta Collins, by their Prairie View Houston Alumni President, Tramyra Waites Simmons. Prairie View A & M Graduate and Multi Talented Artist, Integra Foxx serenaded the fantastic couple with a lovely rendition of Al Green's Love and Happiness. The Acts of Scholarship Award was presented to dedicated and hard working servant leader, Mrs. Avelina Holmes, the Director of the Houston NAACP ACT-SO and Youth Works programs by Filmmaker Shawnre Tieuel. She was serenaded by beautiful vocals of Morehouse Grad, Jeremy J. King.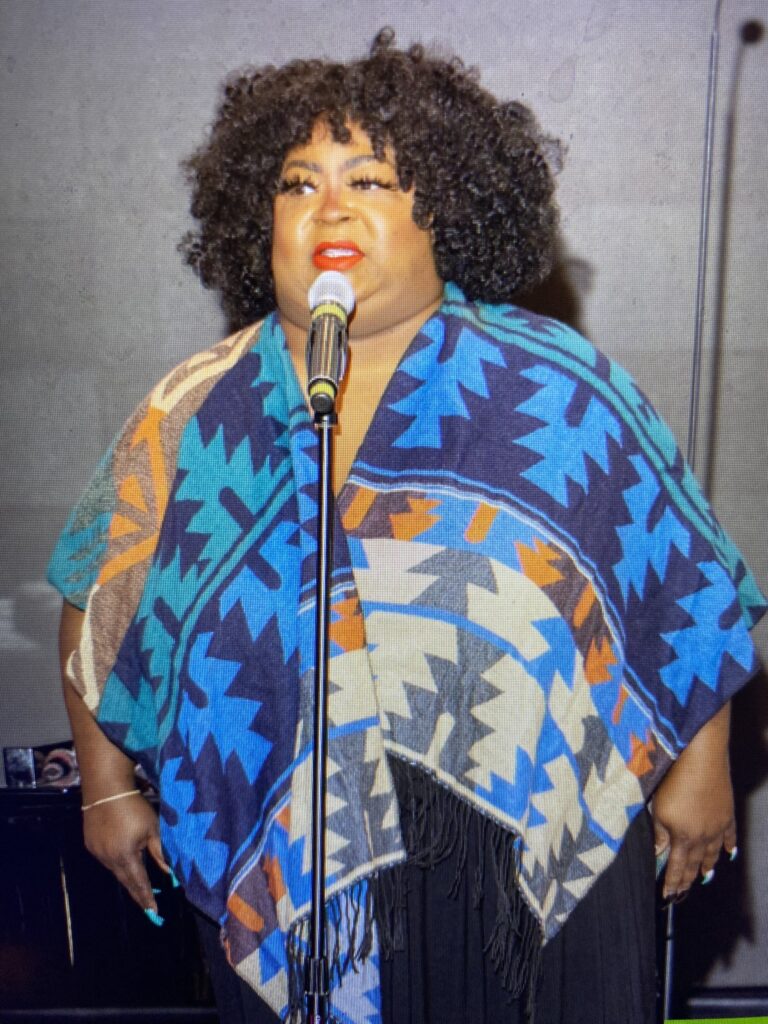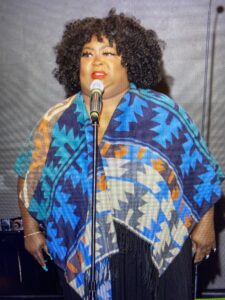 The Acts of Courage Citizens Award was presented to Nettie Murry, the mother of Marsai Murry, who was a victim of senseless gun violence in 2003 when she was mistakenly shot at a Hightower High School Football.  Nettie selflessly focused on Marsai's distraught friends and family instead of her own grief. Nettie went even further and advocated that the young man who murdered her daughter not be considered for the Death Penalty.
In honor of the amazing life Marsai Murry lived for 17 years, 1881 HBCU Blue Legacy with Nettie Murry's support established the Marsai Murry Memorial Scholarship at Spelman College. Once the scholarship fund raises $50,000, a young woman from the Houston Area will receive a $2,500 scholarship in remembrance of Marsai Murry.
There was not a dry eye in the house, but the Spelman College Glee Club pepped everyone up with their dynamic talent. Their harmony was gorgeous and their detailed performances wow'd the audiences.
It was an exceptional look in night awesome event thanks to the Spelman Glee Club, HBCU Alumni Artist, HBCU Presenters, and their donating sponsors like Rucker Roots, Brookies N More, Shape Community Center, 4 Ever Mine Events, Chloe' Marsai Masterpieces, JCS Project, Ponino's, Maxwello Dental, Sassy Apparel & Accessories, and  Randall McHenry Photography. The  HBCU Choral Explosion Sponsors were Chris and Morgan Hollins, Ernest & Floretta Collins, Gulfgate Dodge Ram Jeep, Trez Bistro and Wine Bar,  Councilman Edward a Pollard, Jeanine Eaton D.D.S., Critter Care Animal Hospital, Lea Rutherford, Camille Murphy, Councilwoman Dr. Carolyn Evans – Shabazz, Crystal Toussant, Dr. Omah Williams Duncan, and Michelle Mason.