Star studded, creative vibe, vitality, and generosity were a few words that described the atmosphere at the Edison Arts Foundation 4th Annual Tutus and Tuxes Gala Fundraiser. It took place on the future site of the Edison Cultural Arts Center and was hosted by ABC 13's news anchors Briana Conner and Chauncy Glover. This was truly a night to remember. Edison Arts Foundation honored Music Conductor Dr. Anne Lundy, Actor Kendrick Sampson, and Tony Award winner Roshunda Jones-Koumba, while fundraising for the Edison Cultural Arts Center to train the next Fort Bend Superstars.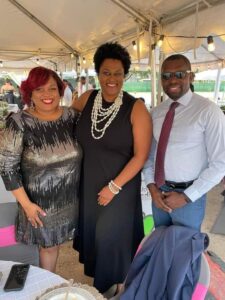 After a decade of providing impactful arts programming to the Fort Bend/Greater Houston area, the Edison Arts Foundation is proud to celebrate the construction kick-off of its bold, transformative Edison Cultural Arts Center revitalization project. Edison Cultural Arts Center- is a mixed-use economic community revitalization development in Fort Bend, Houston. The center will blend residential, retail, entertainment, educational, cultural, and performing arts into one, thus creating a place to live, learn, work, and play. Edison Arts Foundation has partnered to provide vitally needed programming in arts and culture, job creation, outdoor green space, youth development, affordable housing, quality healthcare, and public art commissions. The Edison Cultural Arts Center is a unique community hub that will transform Fort Bend Houston into an active and resilient community with the arts at its core.
The Edison Arts Foundation is a 501(c)(3) nonprofit fine arts organization whose mission is to strengthen the Fort Bend and Greater Houston families and community through education in the arts. Since 2013, The Edison Arts Foundation, under the leadership of founder Charity Edison Carter, has been providing high-quality fine arts and afterschool programs such as the After School Arts Academy, ANDance Jr. Company, Lauren Anderson Ballet Master Class Series, and Summer Theatre Arts Repertory (S.T.A.R.).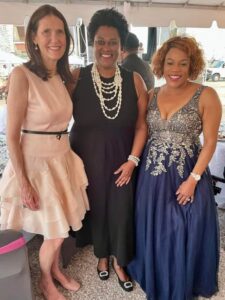 Afterschool Arts Academy is an after-school fine arts program for kids ages 5 to 13 that desire to build on their interest in the arts and are designed to reach youth in their most critical hours after-school. The Afterschool Arts Academy students are picked up from school daily, brought safely to the EAF facility, and provided with a healthy snack, homework assistance, and daily enrichment in the arts.
ANDance Jr. Company is a pre-professional dance company that prepares young Dancers aged 7-18 for career paths in dance. ANDance Jr. builds self-esteem and confidence, while equipping young dancers with performance-based Dance company experience. Members have danced under the instruction of legendary companies such as The Debbie Allen Dance Academy, The Alvin Ailey American Dance Theatre, and the Dance Theatre of Harlem. They have performed for public figures and organizations like the NAACP, Congresswoman Sheila Jackson- Lee, and the late Councilmember Larry Green. In 2016, ANDance accompanied Misty Copeland in the production of "Cinderella."
Lauren Anderson Ballet Masterclass Series (LABMC) is a unique annual program for intermediate and advanced level dancers, ages 12-18. This program is a 9-month artistic and educational series taught by ballet legend Lauren Anderson, the FIRST African American prima ballerina of a major ballet company, Houston Ballet. Ms. Anderson instills dance techniques and develops confident youth while teaching them to believe in themselves and never give up. In this high-value program, dancers can train with the Ballet Master utterly free of charge. Full scholarships are awarded to committed dancers who desire to build upon their technical foundation each fall.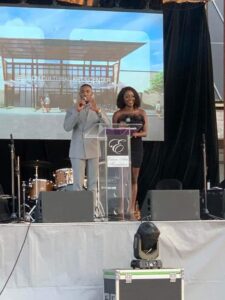 The Summer Theatre Arts Repertory (S.T.A.R.) is for youth ages 7-17, who desire to build on their love and passion for the performing arts. S.T.A.R. provides the
performance and technical combination of theatre, music, and dance, while continuing education with daily reading and academic activities. S.T.A.R. culminates
with a full-scale production, allowing all participants to showcase what they have learned. S.T.A.R. consists of two four-week instructional periods. Each
participant is engaged daily in classes that teach and strengthen the basics of theatre, dance, and vocals.
The 4th Annual Tutus and Tuxes Gala was a huge success with generous donations from Home Bank, which contributed 8 million dollars to this worthy cause. Ms. Carter was asked, "What will the Edison Cultural Arts Center mean to the Fort Bend community and surrounding areas?" She said, "The Edison Cultural Arts Center will mean impact, opportunity, renaissance, and revitalization to the Fort Bend community and surrounding area.
The Edison Cultural Arts Center is expected to draw 80,000 visitors annually, generating millions in economic impact, and will attract new businesses and jobs. It will create opportunities to increase the quality of life for area residents. The Edison Center project represents renaissance, a revival or renewed interest in the rich culture of Fort Bend, Houston. Once completed, The Edison Cultural Arts Center will leverage Fort Bend Houston's talented multicultural arts community to create a catalyst for community revitalization through the arts." The Fort Bend Community is excited about this extraordinary development and the excitement it will bring. To find out more about the Edison Arts Foundation you can visit https://edisonartsfoundation.org/.