By: David Ellison
When philanthropist William O. Perkins III embarked on a massive project to analyze thousands of run-away slave advertisements, one of the main angles he wanted to relay to the public is the human experience and desire to be free. "As I look at these ads and courageous acts, it's hard to get me to walk around Memorial Park for 3 miles," Perkins said at a ceremony hosted by Harris County Commissioner Rodney Ellis to unveil a Freedom Marker to honor "Ben," who escaped slavery on Sept. 13, 1864. "So, these people were running hundreds of thousands miles – no compass, no Google Maps, nothing. Just the desire to be free or the desire to reunite with a loved one." Perkins initiated a project that resulted in a searchable database of more than 10,000 enslaved people who sought their freedom by running away.
The Ben marker, which was donated to Harris County, was the first monument presented to the public at a ceremony held at the University of Houston-Downtown on Wednesday, Sept. 13. The event took place during International Underground Railroad Month, which is recognized in September because well-known freedom seekers and Underground Railroad operatives, Frederick Douglass and Harriet Tubman, escaped from slavery in that month. "These projects give us space to reflect on our past but also to imagine a future where George Floyd, Sandra Bland, Ahmad Aubery, Breonna Taylor, and all the others would still be alive," Commissioner Ellis said. "Ben's marker will serve that exact purpose."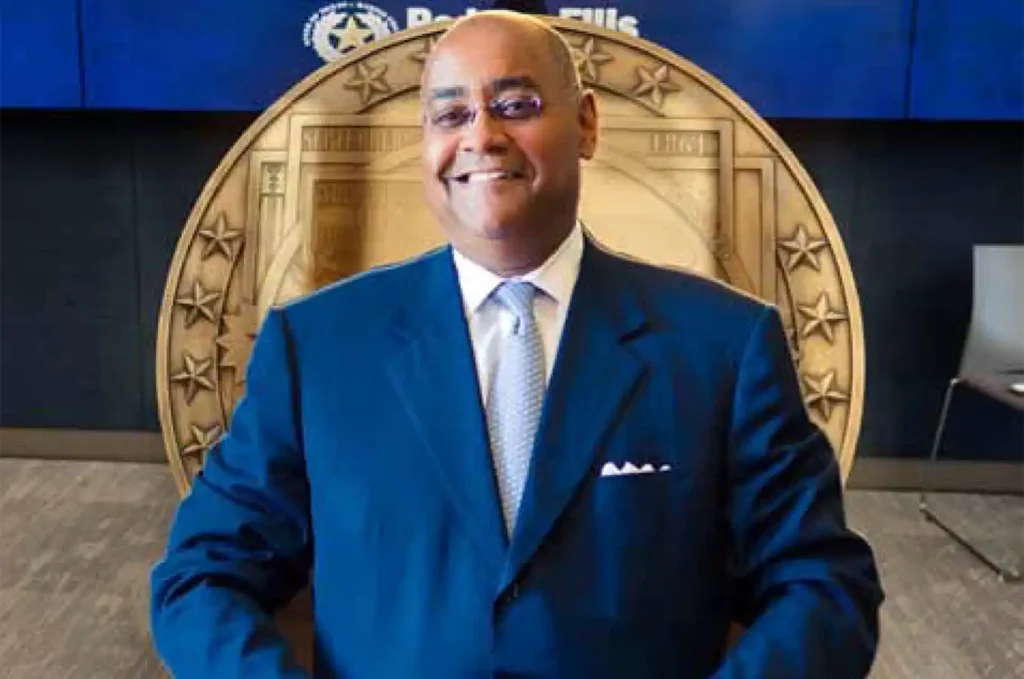 Commissioner Ellis and his staff will determine where to place the bronze marker, which resembles a manhole-styled plate. "I want to have it where people can walk by and interact with history," Perkins said of the markers. "We can't put up 70,000 vertical markers in a city. But we can put something they can walk over and be like, 'Oh, what is this?' and spark that curiosity." County Attorney Christian Menefee said the words written in the run-away slave ad almost make Ben look like a coward or deviant. "He's supposed to be 'lurking' around the city," Menefee said of the ad language. "And it just reminded me of the importance of not accepting the oppressors' words and descriptions about our actions when we are doing them. Ben was not a coward. He was a fighter. He did what was necessary to have the defiance that would save his life." Commissioner Ellis said he's grateful for Perkins donation. "Today, we move forward by looking back," Commissioner Ellis said. "We acknowledge violent acts, from slavery to the recent murders of Black people, in a restorative way through art. Public art can inspire, make change, remind us of our history, and unite people in a common cause.