By: Vincent Greyson, Head Coach Boys' Basketball
This year 2022 – 2023 Booker T. Washington basketball team had one goal and that is to win the 4A State Basketball Championship. Coming off of a 29 – 5 season and doing something Booker T. Washington Basketball hasn't done in 27 years by going to the regional finals,  our motto this year is "Get It Done".  We were coming off a year where we were one-quarter away from going to state. In the long off-season, our team became dedicated to putting that loss behind us and focusing on the prize of a state championship.
Our Talented Student-Athletes 
This year's team has all 5 starters back with the addition of some new players and players that are ready to play this year.  Leading the way is 6'6 senior Prairie View signee Kenneth Lewis who is the leading scorer, 6'7 junior  Christopher McDermott who is arguably one of the best players in the state, senior Andre Walker II is the floor general who makes this thing go, senior Davion Smith who is the heart and soul of our team, he does things that don't show up in the stat book, 6'7 sophomore Samuel Johnson who is the guy in the middle and a 5'9 junior Odis Carter who is crafty with the basketball and can score.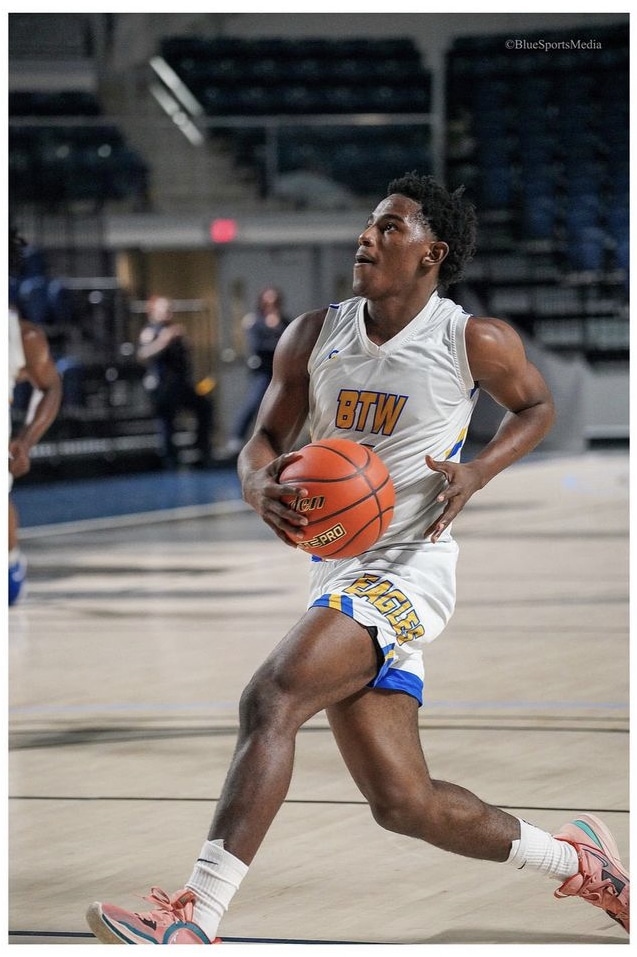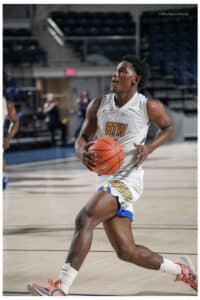 Season Highlight
This year's team has been battled tested, we opened the year playing the number 1 team in 4A the defending state champions Dallas South Oak Cliff, we led most of the game but the defending State Champs came back and beat us by 6.
A week later, we traveled to Beaumont where we played Beaumont United, a two-time back-to-back 5A state champion. This last UIL state alignment moved Beaumont United from a 5A to a 6A designation. They were ranked number 24 in the USA when we met.  Ultimately, as the visiting team, we were able to break a winning home streak that spans back 6 years. That game proved our team had heart and a no-quit attitude. For me, that was the most meaningful win so far this season.
We traveled to Illinois where we played 4 teams from different states who were either state champions or runner-up.  This trip was a good learning experience.
After coming back from Illinois, we played in the HISD tournament where we beat Lamar and Bellaire.  We lost in the championship game to a very good Clear Falls team. We currently have one loss to Furr HS in district play and have earned a 6 game-winning streak including wins over Stratford, Nimitz, Houston Christian, and Pearland Dawson to win the VYPE tournament which is one of the best tournaments in this area.  All of the schools that are previously named are 6A schools and 2 out of the 4 are State ranked.  Staying healthy and continuing to play unselfishly were team goals to help increase our chances to earn our shot at this year's State Championship.
On behalf of the 2022-2023 BT Washington Varsity Boys Basketball Team , we would like to thank our administrators and the community for all their kindness, support, and most of all, their trust in our student athletes and coaches.