It was Coretta Scott King who said, "The greatness of a community is most accurately measured by the compassionate actions of its members." This is why Deron Gadsden, founder of BE Impactful, created the non-profit organization in 2021, that is focused on community empowerment through social intervention, educational engagements, and community improvement projects.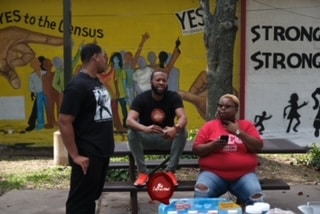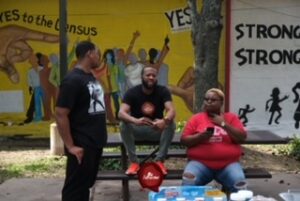 As a community, Gadsden noticed that we lacked access to either resources or information in various formats, so BE Impactful acts as a bridge from the community to the resources needed. One of their premiere events includes Black Literature Matters, which occurs every Black History Month and is an opportunity "to expose our community to Black authors, Black publishers, Black publishing companies, and Black bookstores that they may not know exist." This helps to create a platform for those creatives to come and be supported by a new customer base. "We advocate for both people that want to step into that space as well as people that can understand what representation looks like in that space," Gadsden said.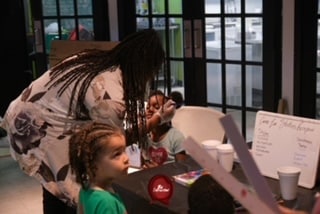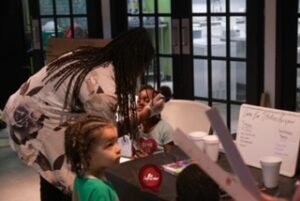 Another event BE Impactful hosted was an event surrounding mental health awareness. They had mental health professionals that focused on the various eight dimensions of wellness. This included physical therapy, emotional trauma, relationship wellness, and financial wellness. In attendance were also trainers and nutritionists to talk about health as well. For Gadsden, it is all about creating access for people and linking them to resources that can improve their well-being.
The inspiration behind creating BE Impactful was derived from Gadsden wanting to do something for the community even though he didn't know exactly what he wanted it to be. He started doing research and thought about where we as a community and culture best aligned. He found that we were best served as a culture pre-segregation. "When we all had to focus on this one small community, unfortunately by force…whether you were a doctor, a mechanic, or a schoolteacher, you all lived on the same block, and you all served each other." Gadsden discussed the circulation of the Black dollar because during that time there was nowhere else for Black people to shop but in the Black community. Gadsden wanted to recreate this and the concept of "Black Wallstreet" and implement this into the community where everyone's able to touch everyone.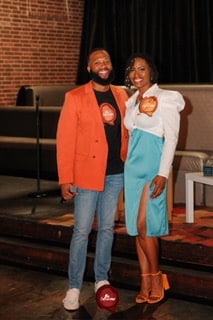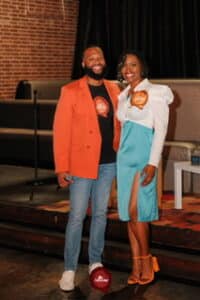 The BE Impactful logo is a stamp with a fingerprint with the idea that everyone has their own fingerprint. "Everyone has their own opportunity, their own unique way of being impactful. Our goal is just to make sure that we put a platform on so that everyone has the opportunity to do it." Gadsden described it as "collective impact," which is how we the community spend time together while making an impact. He further stated how the fingerprint in the logo is the most important part because everyone's choice of impact is unique to them. "Whether you do it alone, whether you do it with others, whether it's art, whether it's engineering, whether it's newspapers…choose to BE Impactful while you do it."
From toy drives to food giveaways, helping the homeless, and so much more, BE Impactful is truly making its mark on our communities. Gadsden encourages everyone to BE Impactful stating, "You can BE Impactful in any way, shape, or form. There's no real format to it, but as long as you leave the situation better than you found it, then you were impactful."
For more information about BE Impactful, you can follow their Instagram page @beimpactfulfoundation, or visit their website at www.beimpactful.net.