The Astros Foundation helped students and parents make a big decision a little easier to maneuver. This was unprecedented exposure for Houston area students who may not get an opportunity to explore career and college options.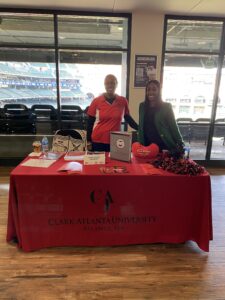 As part of the Cactus Jack HBCU Classic, the Astros Foundation hosted the Astros Youth Academy College Fair at Minute Maid Park. The college fair featured over 100 colleges, universities, and military recruiters. It was free for high school students in 9th to 12th grade and their parents. Each participating student received a ticket to attend the tournament on the day of the event. 
Thank you, Paula Harris, Astros Youth Academy, and the Astros Foundation for being a World Class organization and our beloved World Champions on and off the field. This was an amazing event for all who participated, but especially for Historically Black Colleges and Universities (HBCUs) who are often overlooked or left out. This was a very diverse and inclusive event. We can't wait until next year!